1 - 1 & group chat with the best in the world
Academics, journalists, sports stars, artists, entrepreneurs, actors, scientists, models and more...
SabiKaur
ONE GOD, MANY FORMS
I have been with the FLA Environmental Services since 2001 and currently provide overall leadership for the team. I am Professional Engineer in Kansas, Mississippi, Oklahoma and Nebraska. I have nearly three decades of engineering experience, with a history of project work throughout the United States. I provide overall leadership for FLA Environmental Services and is responsible to the FLA Environmental Services, Inc. Board of Directors for all business and administration of the team and offices.
Does the regressive left have cult-like thinking
For a while now people have people talking about how the Social Justice Warriors of the regressive left behave like a religion. The central driving force in their life is social justice. It is just as dogmatic as every religion. If you do not follow their beliefs you are seen as morally inferior and an outsider etc. In this chat with Dave Rubin , Eric Weinstein, suggests that safe spaces are about creating room for ideas that wouldn't be able to withstand intellectual or reality challenges, to survive and flourish. So he is effectively saying this is pretty much like a cult, perpetuated by mainstream institutions? Do you think this is the case?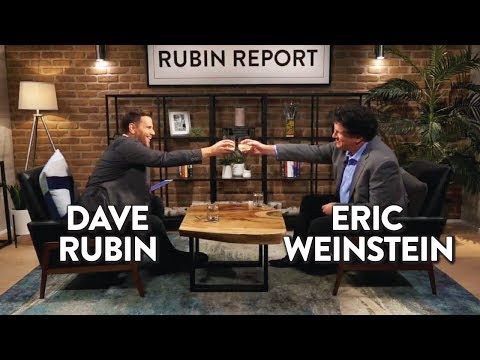 This discussion is set to be extendable. After it expires, the content will remain, but all guests will be removed. After that if any guests decide to join it, more days will be added to the discussion
Host
Admin
Aren't both US political parties extremely cult like. They have a charismatic leader, everyone follows, they have an ideology, there are insiders and outsiders.
Host
Admin
Let's examine what are the characteristics of a cult and then see how well it tracks those

Absolute authoritarianism without meaningful accountability.
• No tolerance for questions or critical inquiry.

• No meaningful financial disclosure regarding budget or expenses, such as an independently audited financial statement.

• Unreasonable fear about the outside world, such as impending catastrophe, evil conspiracies and persecutions.

• There is no legitimate reason to leave, former followers are always wrong in leaving, negative or even evil.

• Former members often relate the same stories of abuse and reflect a similar pattern of grievances.

• There are records, books, news articles, or broadcast reports that document the abuses of the group/leader.

• Followers feel they can never be"good enough".

• The group/leader is always right.

• The group/leader is the exclusive means of knowing"truth" or receiving validation, no other process of discovery is really acceptable or credible.
Host
Admin
It seems the regressive left and both political parties follow most of these characteristics, with the exception of abuse. Obviously there are elements of sexual abuse and financial irregularities coming from some of the top people, but there isn't a situation where there is widespread abuse.
Host
Admin
I think the definitions above indicate a destructive cult. That is the most insidious form of cult, but cult like thinking can take many forms. It's clear that the regressive think and act in a cult like way.
Host
Admin
This comment has been removed
10
more people followed this discussion
Host
Admin
But even the IDW is like a cult, its a tribal group.
Host
Admin
no its completely different that is like when they call atheism a religion. Atheism is a lack of belief based on rationality. the IDW is a group but its defined by free thinking. The whole point of these other groups being called cults is that their thinking wont survive challenges. The IDW wants all their ideas challenged. It is clear all the memebers of the IDW think very differently on many issues, they only really agree on the fact that the mainstream media is not a home for them that treats their ideas fairly.
Host
Admin
Host
Admin
But back to the new idea from Weinstein, about Safe Spaces being a way to protect a narrative so it can't be challenged, anyone got a counter to that?
Host
Admin
Well this actually can;t be the case because safe spaces, are supposed to be a delimited zone, so that everywhere else there can be free discussion. So surely safe spaces create room for aggressive discussion of ideas.
Host
Admin
Well, when are you adding the word "regressive", it definitely have a cult-like feel. That's true for right wing also.
10
more people followed this discussion
10
more people followed this discussion